Public Art - Blount/Person Streetscape
Project Details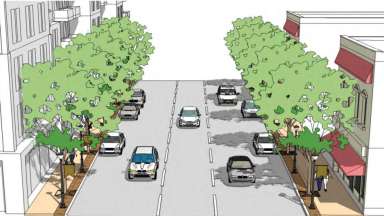 The City of Raleigh is overhauling two major downtown streets, Blount Street and Person Street, and converting them from one-way thoroughfares into two-way streetscapes.
The Blount St.-Person St. Corridor can be seen through multiple lenses: as a major urban thoroughfare as a commercial and business street, and as a neighborhood address. The corridor extends over five miles from Capital Boulevard to Interstate 40, including Wake Forest Road, Blount Street, Person Street, and Hammond Road, with the core of the corridor being the one-way pair of Blount Street and Person Street.
Potential public art opportunities include stand-alone sculptures, and/or artwork integrated into pedestrian paving, lighting, benches/bike racks, or other site elements. The Project adds roundabouts at the north and south ends of downtown Raleigh. These roundabouts provide potential locations for gateway artwork(s). The artist will work closely with the design team, project stakeholders, and the community.
This project is part of the Percent for Art program and is a part of the Blount St. and Person St. Two-Way Conversion Project.
About the Artist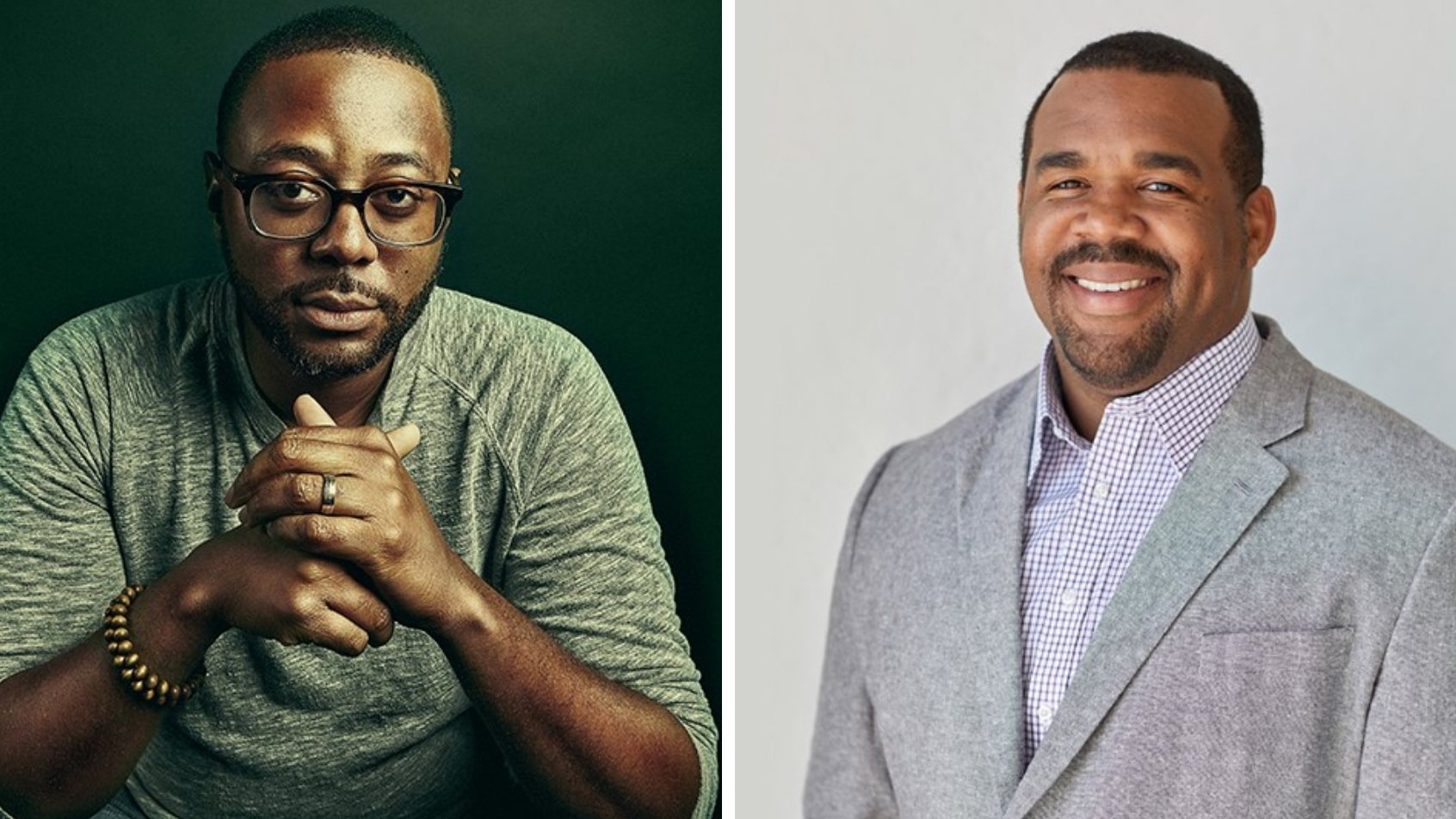 J. Stacy Utley and Edwin Harris share the fundamental belief that the process of design should be rooted in unearthing the stories of individual/ collective histories and future aspirations. It is what gives a project, be it a sculpture or architectural space, the foundation to inspire, influence, and enhance the quality of life for those who it engages. Utley and Harris are graduates from North Carolina State University, College of Design. They met while being mentored by the late renowned architect, Phil Freelon whose credits include cultural institutions, and museums. Most notably the National Museum of African American History and Culture. Since graduating both have had successful careers in the field of art, architecture, and design.
Timeline
The completion date for this project is pending.
J. Stacy Utley and Edwin Harris are gathering inspiration and learning from the Blount Person Road community. Register in advance to share your stories and thoughts during virtual community meetings held using Zoom, a free video-conferencing software.
Upcoming meetings will be posted here as they are scheduled.
About Transportation
The City of Raleigh's Transportation Department consolidates transportation and related infrastructure. From planning transportation projects, system operation, and infrastructure maintenance, the department works to optimize service delivery and position the City for ongoing growth. Services provided by the department include transportation planning, traffic engineering, transportation field services, parking operations, GoRaleigh transit services, and highway maintenance.
About Raleigh Public Art
Mission: To create and integrate diverse artworks into Raleigh's landscape in order to establish a vibrant visual environment that provides public places with civic distinction, as well as fostering meaningful connections between people and place.
History: In 2009, the City of Raleigh adopted ordinances creating the Percent Art Program. The program allocates 1% of funds from capital construction projects for public art. Public art associated with City of Raleigh construction projects is managed by the Raleigh Arts Office. More information about Raleigh Arts can be found at https://raleighnc.gov/raleigh-arts
The Atlantic Avenue Public Art Project is funded by the 2017 Transportation Bond. Capital Improvement Projects that meet the Percent for Art Ordinance standards, such as this one, are eligible to use 1% of construction funding for Public Art. Inclusion of aesthetics and artwork is an investment in our communities, with a focus toward community identity and equity in quality of life. Communities gain cultural, social, and economic value through public art.