Unified Planning Work Program (UPWP)

Unified Planning Work Program (UPWP)
The UPWP is Genesee Transportation Council's operating plan and annual budget. The UPWP lists the federally funded transportation planning activities that GTC, its member agencies, and other municipalities in the 9-county Genesee-Finger Lakes Region that will advance during the next fiscal year.
Transportation Planning Funding
Available for 2021
GTC is now accepting applications for transportation planning funding requests through the 2021-2022 Unified Planning Work Program or UPWP.
The UPWP provides federal funds for transportation planning activities undertaken by GTC, its member agencies, and other municipalities throughout the nine-county Genesee-Finger Lakes Region. For the 2021-2022 fiscal year, which extends from April 1, 2021 to March 31, 2022, GTC expects approximately $900,000 of these funds to be available for planning projects.
GTC offers planning funds related to 3 general areas of interest:
1. Physical improvements to the transportation system
2. Non-infrastructure transportation services and programs
3. Integration of transportation and land use
WHO CAN APPLY?
Municipalities in the nine-county GTC planning region
GTC member agencies
Other organizations with the sponsorship of a local government
EXAMPLE PROJECTS
Downtown, neighborhood, & corridor plans
Parking management
Pedestrian, bicycle, and multi-use trail plans
HOW TO APPLY?
The Call for Project Partnerships, including application instructions, and the application form can be downloaded under "Documents" below.
NEED MORE INFORMATION?
Please contact GTC Program Manager, Jody Binnix at [email protected]
Pre-Application Virtual Sessions
GTC staff will be available virtually the afternoons of Tuesday, September 29 and Tuesday, October 6, to meet one-on-one with applicants, answer questions about the process, and discuss potential proposals with interested parties.
Please click on the "Sign Up!" button below to reserve a timeslot.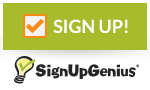 Virtual Applicant Workshop Video
A video recording of the Pre-Application Workshop follows below for applicants to watch at their leisure. Applicants are encouraged to watch the video of the presentation ahead of applying for UPWP funding, especially if they are new to the UPWP process.
This is hidden text that lets us know when google translate runs.