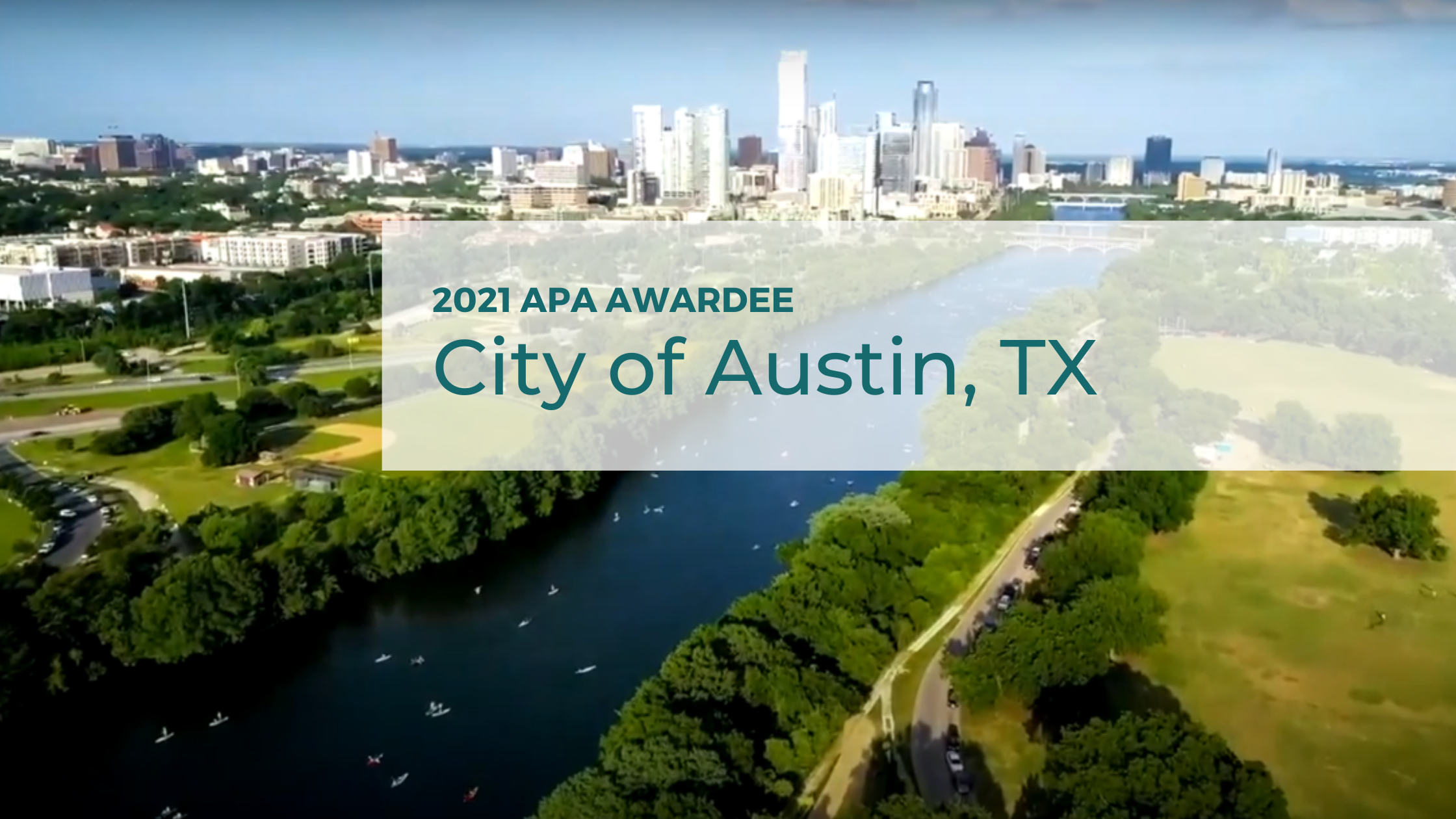 Every 10 years the City of Austin, TX engages in a long-range planning effort that is designed to guide the development and growth of the city's park system.
The most recent plan, Our Parks, Our Future, was honored by the American Planning Association (APA) with the 2021 National Excellence in Planning Award for their efforts in creating "equitable open space and community engagement in the planning process."
Austin's plan was also awarded last year's APA Excellence in Sustainability award as well as the Honor Award from the Texas Chapter of the American Society of Landscape Architects.
The long-range planning team at the City of Austin, included WRT | Planning + Design who assisted the city in leveraging the PublicInput platform to "dive deeper into community engagement and analysis than ever before."
PublicInput gives you the Ferrari of engagement technology.  It is robust, agile, and allows local governments to laser-focus on underrepresented communities of color, residents with limited English proficiency, and people with disabilities . . .

Justin Schneider, City of Austin

Community Engagement Specialist
The City of Austin takes a deep dive into best practices
ENGAGEMENT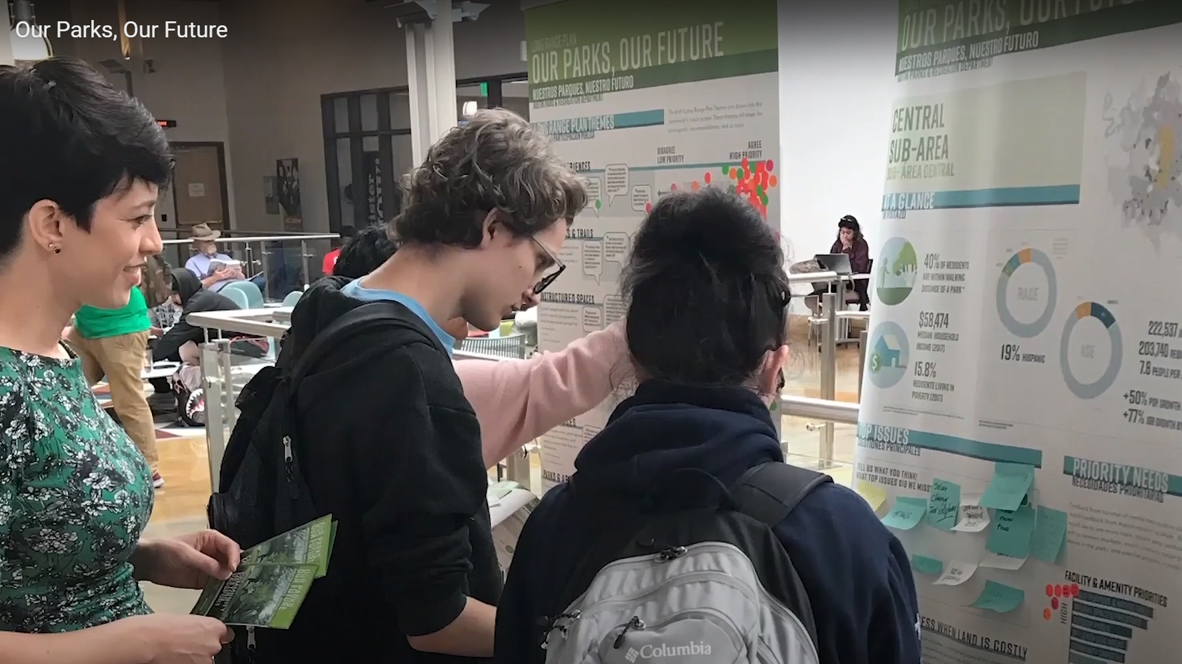 The City of Austin's Our Parks, Our Future plan included the use of a PublicInput interactive survey to cross walk a complex multi-step inquiry into a manageable and interactive experience that resulted in an unprecedented response rate.

ACCESSIBILITY
One of the biggest challenges to accessibility in the City of Austin is language accessibility.  Justin described his appreciation for the timesaving language translation functionality that allowed him to increase project efficiency and community accessibility at the same time.
Automated Translation

: English to Spanish with just a click of a button!

Translation Integration

: collects/stores responses across languages in one place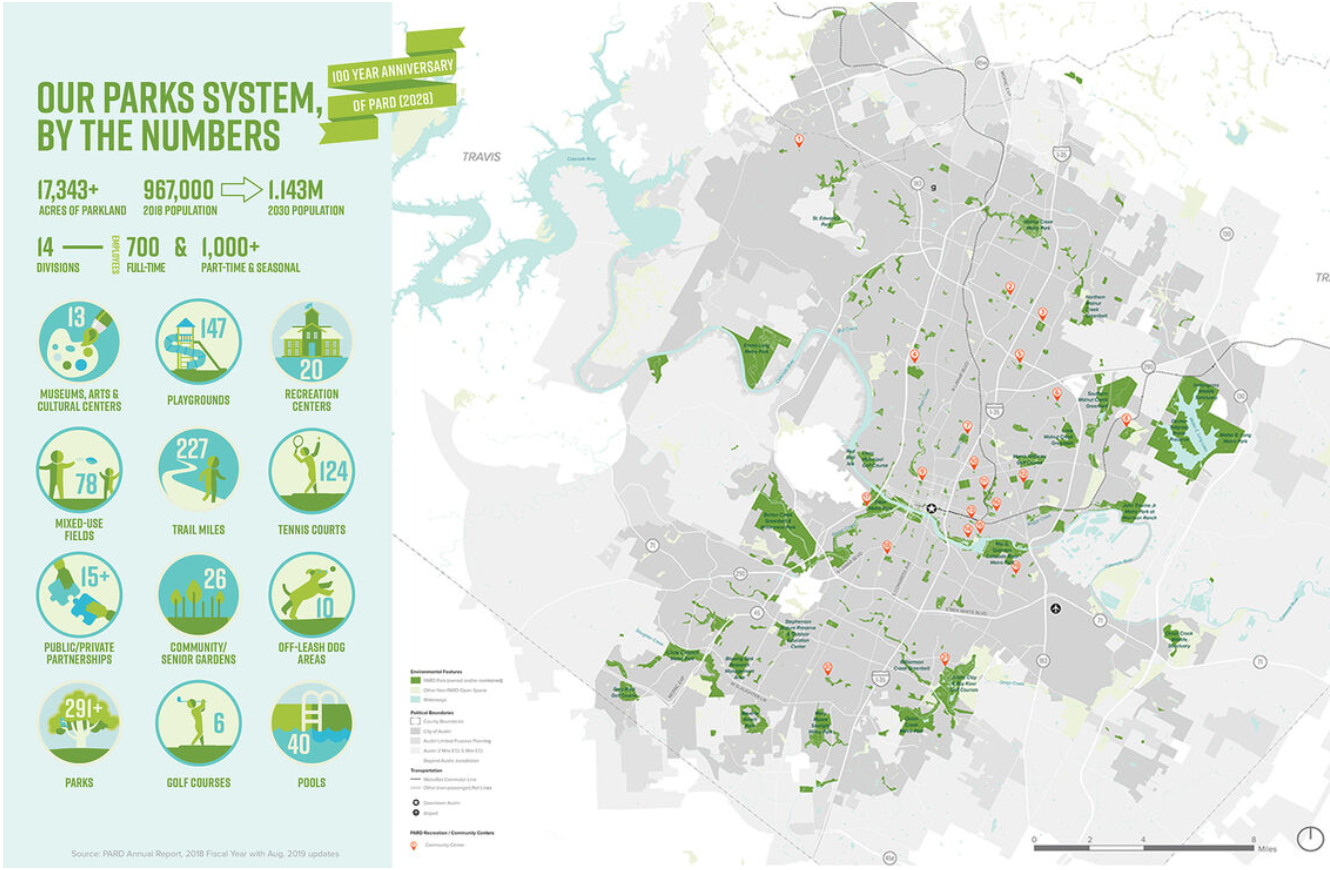 Source: Austin PARD 2018 Annual report (8/2019 updated version)
Austin's plan illustrates the vital importance of public and green space within a community, but also demonstrates how those spaces must be accessible to all members of the community regardless of race, ability, or gender.

KRISTEN ASP, AICP

2021 APA National Awards Chair
TRANSPARENCY
Building public trust starts with a transparent process and information, without this the engagement is hampered by ambiguity and doubt.
For the the City of Austin, Justin stated that PublicInput helped their project become "instantly transparent…[meaning] we did not have to wait for the survey to close to release a summary report to see what people were saying" at any point along the way.
We wanted people to know what others were saying and have the option to comment on other comments…creating a dialogue.

JUSTIN SCHNEIDER, CITY OF AUSTIN

Community Engagement Specialist
INFORMED DECISION-MAKING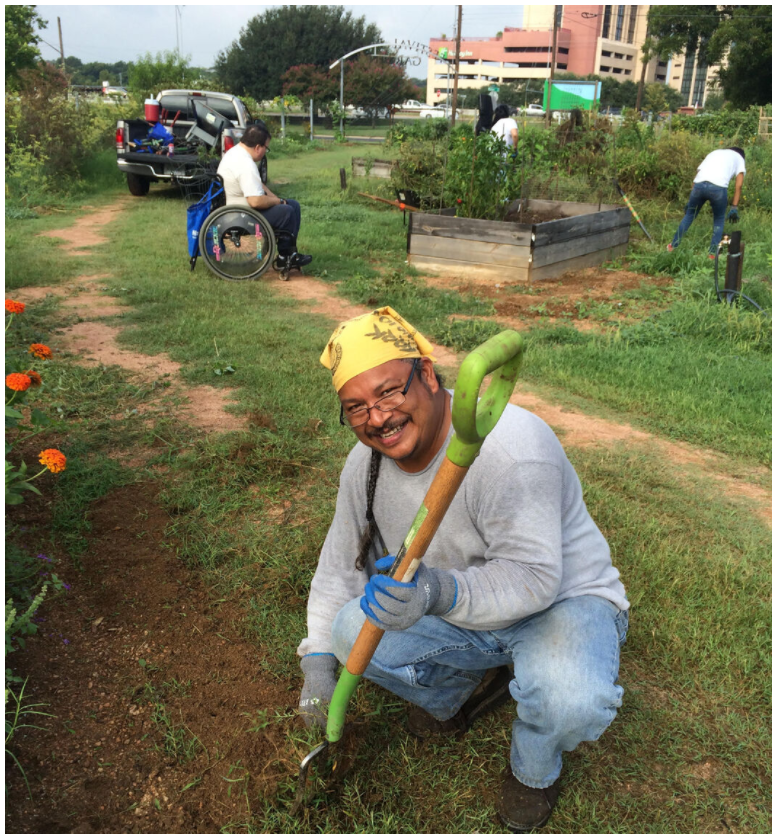 Analyzing and leveraging the collected data and results can be a complex undertaking. Using the PublicInput segmented reports and kiosk mode assisted the City of Austin to help make sense of the data and create opportunities to get a hyperlocal focus on individual parks and the surrounding neighborhood needs.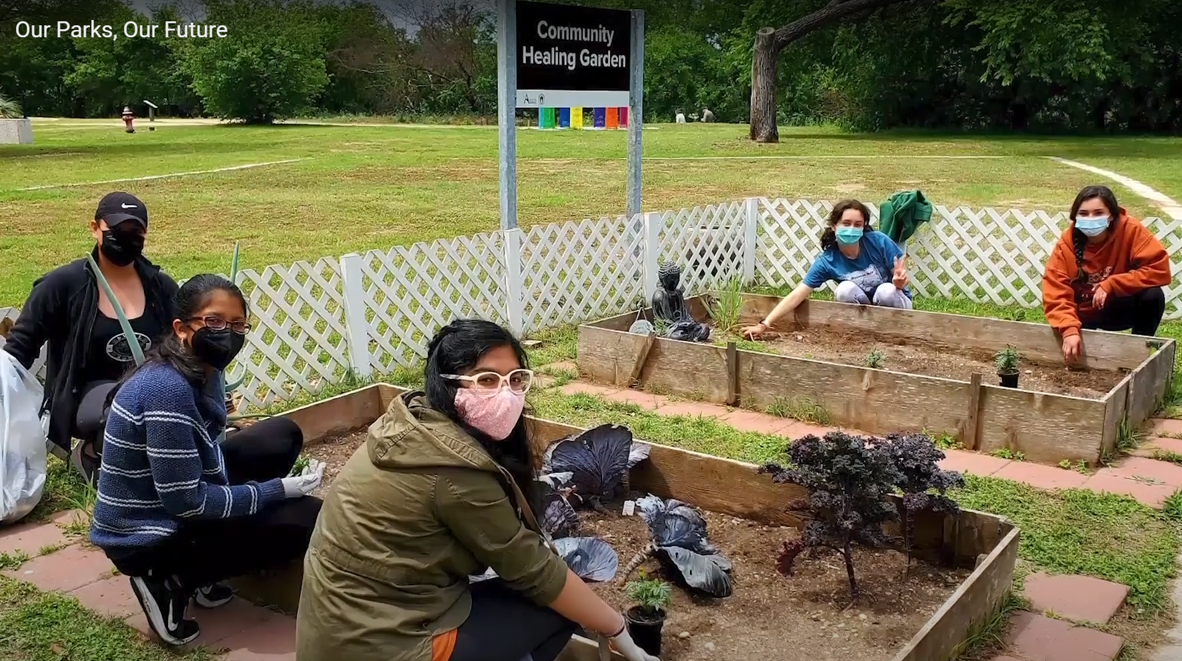 Specifically, the city of Austin used park-specific kiosks to encourage survey participation at in-person events that allowed them to easily associate responses with each park.
PublicInput kiosk mode doubles as an in-person meeting sign-in portal as well as mobile survey station. 
When analyzing the survey results, the City of Austin used a PublicInput segmented report to automatically filter responses and comments.

The results of this equitable and "hyperlocal" engagement effort powered by PublicInput has created a blueprint for the City of Austin to guide the growth of Austin's park and recreation system for the next 10 years.
To other local governments, getting "hyperlocal" doesn't have to be hard, schedule an intro call to learn more!