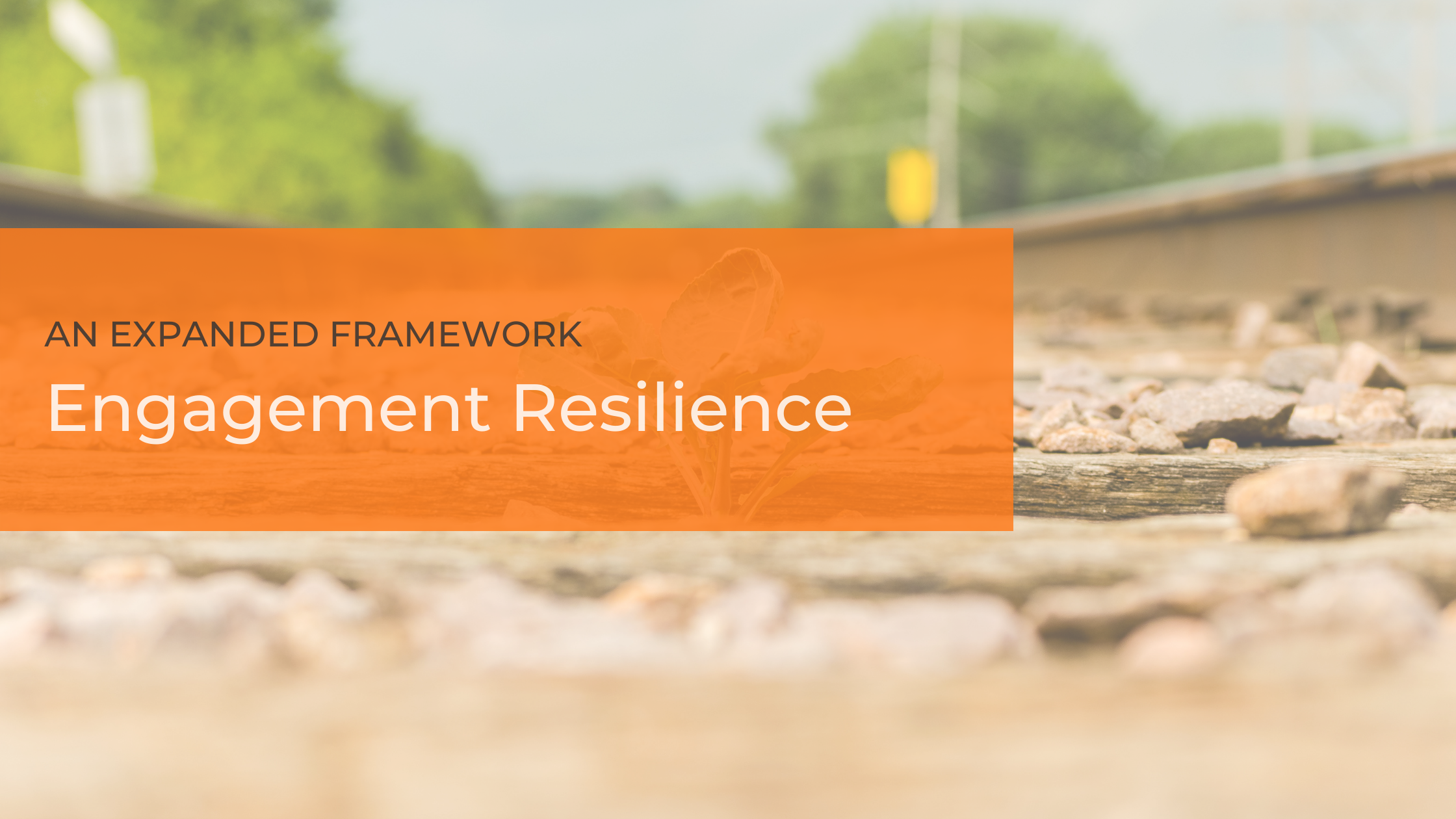 An Expanded Framework
Whether you work for a local/state government, metropolitan planning organization, transit agency, or consultant firm, chances are you are generally familiar with the concept of estimating resilience.   Typically this dimensionless quantity corresponds to the ability of a governmental entity to quickly "revive" following an impactful event like weather or some other civic infrastructure disaster.
Today, we see across the nation an expanded framework for resilience that incorporates the impacts of the pandemic, social unrest, and a divisive national election that have increasingly challenged government's most demanding resilience challenge: public engagement.  As Valerie Lemmie, with the Kettering Foundation, put it so succinctly
There is a crisis of confidence in our democracy.  Citizens feel disconnected and that their voices are not heard.  Political polarization and isolation due to the pandemic make it harder for people to connect—build relationships of trust and work together on shared problems.
In these moments, when we feel that the very foundation of our democracy has been shaken, the importance of civic engagement and public participation is the only reliable and RESILIENT stabilizer.
The Challenge
The recent "crisis of confidence" has been a game changer.  When it comes to public engagement; flexibility, continuity, and sustainability is the battle cry for communities who are hungry for a resilient outcome following the challenges of the last 2 years.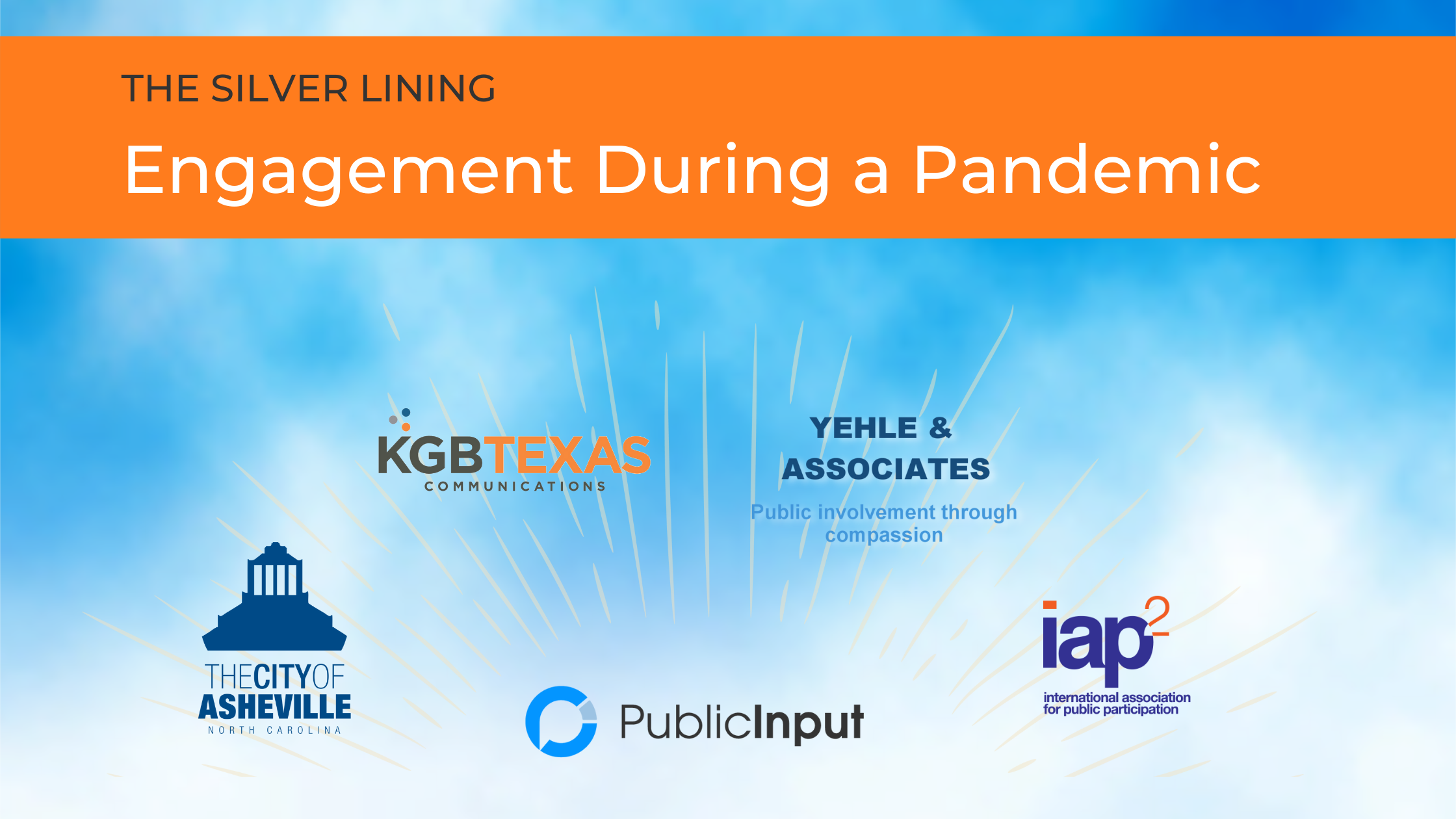 For governments, finding resilient solutions has been particularly challenging.  Unless referencing Fire or EMS, speed is not typically in the DNA of bureaucratic systems who are by design cautious, methodical, and transparent to protect the public good.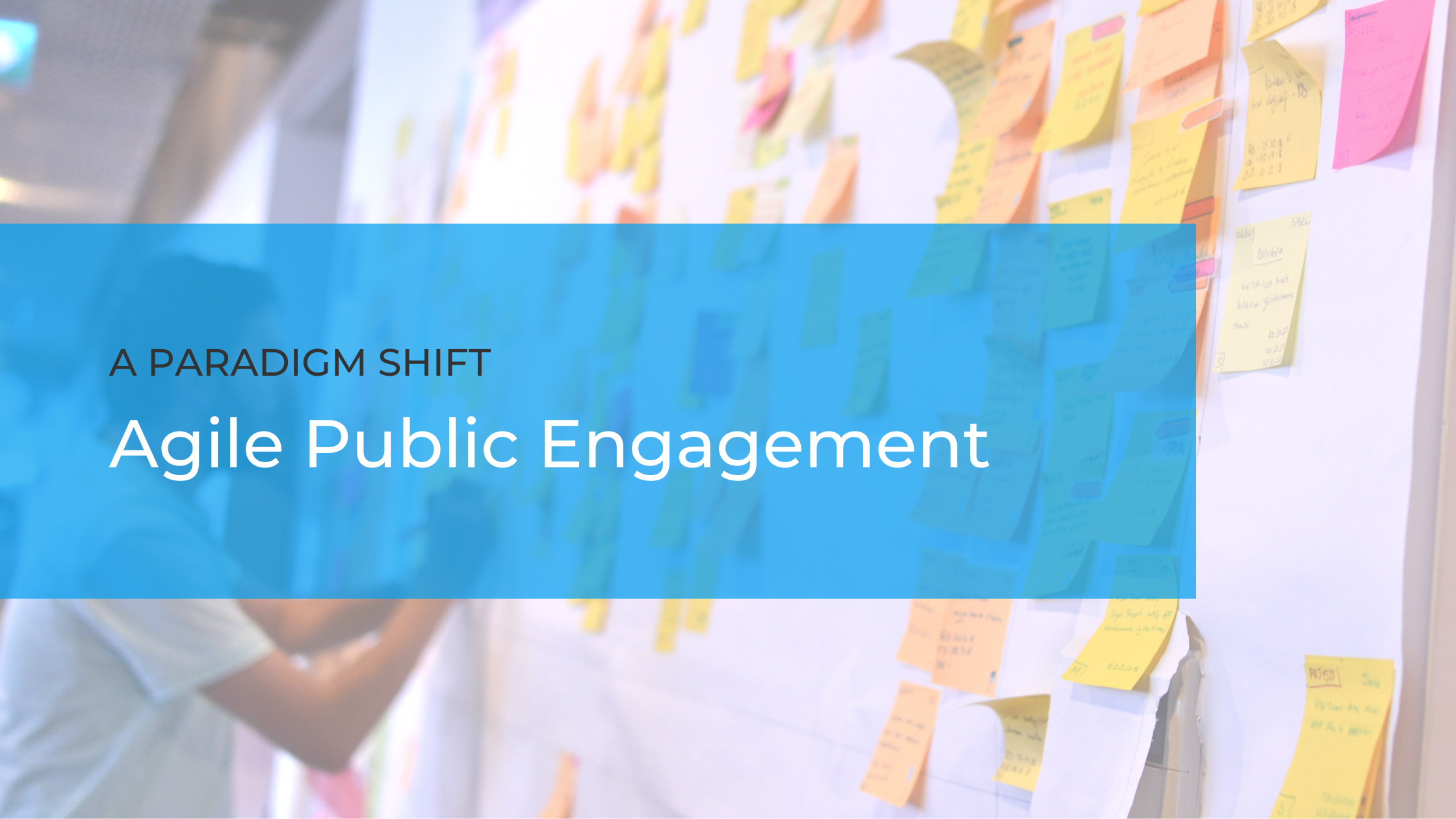 The use of agile principles applied in the private sector to help businesses respond, transition, and recover more quickly are not found as frequently within governmental processes.
At some level, governments and other public agencies acknowledge that there is a need and a benefit to increased speed and resilience, but navigating uncertainty while continuing to deliver public services and programs has its own set of specific challenges and limitations.
The key to managing some of these challenges may be found in the government's ability to connect and interact in an inclusive, sincere, and consequential manner while balancing the need to move forward as public needs and expectations shift.
Technology that Helps Inform and Amplify
Technology offers solutions to help governments inform and amplify voices within their communities.  While technology is a critical factor in how practitioners approach public engagement in a post-COVID society, the application of technology is only a tool in the ongoing transformational culture of public sector engagement.  The role of government as a facilitator of discourse, amid this "crisis of confidence,"  is dependent on a unified approach to engagement that incorporates technology.
However, technology is not the only response to government resiliency. While technology is critical, a culture change is even more important. And how the government looks at public engagement and applies technology (to help transform that role for greater potential) will depend as much on an internal cultural transformation as a digital one.
Government services including healthcare, housing, public safety, transportation, education, and others have and will continue to be impacted going forward. The public sector will continue to wrestle for solving those challenges on its own. More knowledge about needs and expectations are required through greater public input, feedback, and inclusion.
Transparency Helps with Resilience and Responsiveness
Hearing from diverse community voices as well as from those who possess subject matter expertise on policy topics must be collected and utilized in the decision making process. There are platforms that enable those inside and outside of public institutions to contribute and to innovate through more meaningful input and feedback. Yet many public institutions are not using them to their fullest potential, if at all.
Many of the transparency impediments surrounding public meetings that governments faced during the pandemic were blamed on technology. In most of those cases, it wasn't the technology. Rather, it was about not having the correct technology to accomplish the required tasks and to meet the information and access demands of residents.
Public engagement impediments are not just technology driven. They are also people driven.  These types of impediments come from an internal culture about how public officials view and utilize public participation. At minimum, public officials and administrators view the practice as a required check box in governing. At worst, they view it as a risky endeavor.
Understand that public input and feedback is the common thread that runs through all government business. That means everyone in government has a responsibility and a role in contributing to public participation. And in times of crisis, it should be viewed as an opportunity for identifying solutions, not as an obstacle to decision making.
The Path Forward
What is needed now, for governments to be resilient and responsive to their constituents and to operate in the "new normal," is to ensure they have in place both enabling technology and an enabling culture that are working together.
The authors of a HBR article about talent, technology, and digital transformation said it best:
"The most brilliant innovation is irrelevant if we are not skilled enough to use it; and even the most impressive human minds will become less useful if they don't team up with technology."
This feedback is particularly important for government. When it comes to democratic practices of public engagement, being resilient and adapting to a digital world is not an option. However, doing so must be a "people-led and technology-supported" endeavor.
More clearly defined, public institutions and their officials must understand and value public participation. And they must be confident that the technology is there to help achieve greater outreach, inclusiveness, analytics, and transparency in a managed and organized structure that leads to a meaningful experience and outcome for everyone.